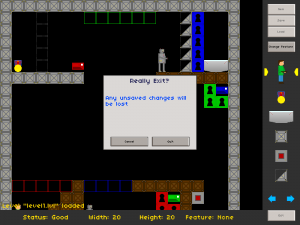 Work continues on Jetpack Jacob. I've been fixing bugs and making the level editor more user-friendly, as shown in the screenshot above. More dialogs have been added to help users use the editor. Something entirely new is a message in the lower left corner of the screen to help users understand what is happening when they select or change an object, or load or save a level.
The new Jetpack Jacob game has many new objects that weren't in the original game, and I've been slowly adding them all to the game itself (not just the level editor). Switches and colored keys and switchable blocks an colored switchable blocks all function perfectly.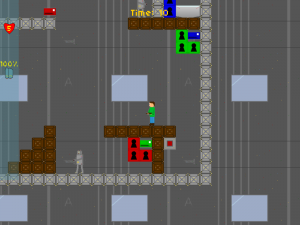 That's all the visible changes since the last update post. Most of the changes have been bug fixes and other non-visible improvements. Next I'll be added the rest of the new objects to the game, and making level progression work.